In my previous blog post, I gave several examples of families caring for the elders in their lives. Today I want to look at a few of the many options available. I'll cover traditional options like Senior Living and Continuing Care Retirement Communities along with lesser-known options like "Golden Girls" Shared Living, and even something new called a "Granny Pod," so buckle up.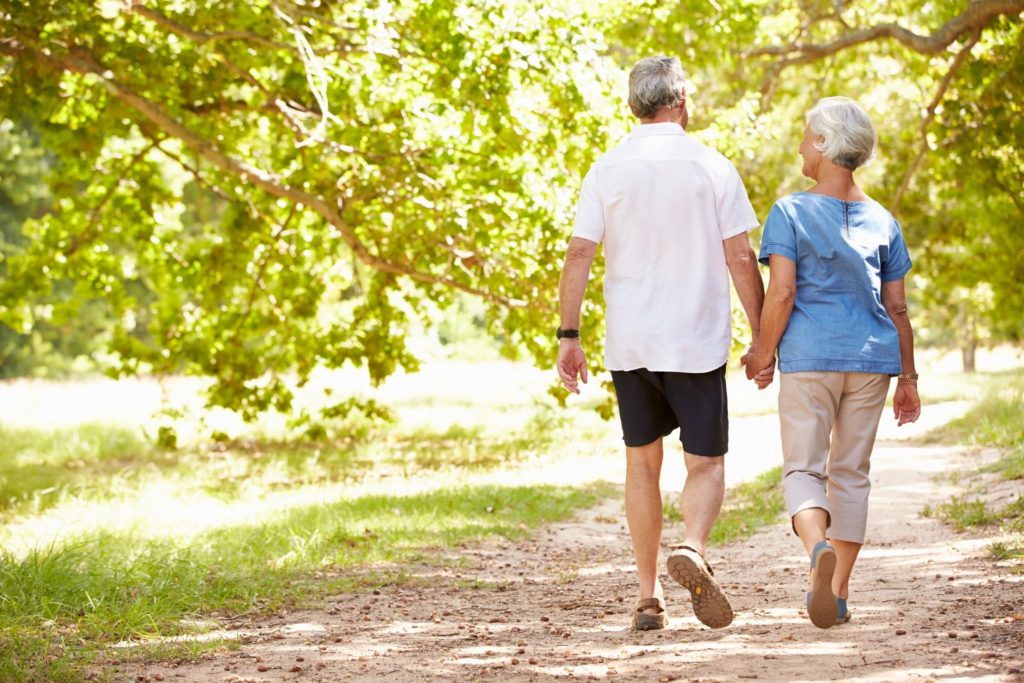 Navigating With Dad
My parents were a bit older than Jonathan's when they started needing some assistance. My 85-year old dad worked with fossil fuels all his life. Neuropathy, difficulty walking, and a host of other medical problems started challenging him in his 60s. My 81-year old mom struggled with Lupus and deteriorating joints. Octogenarians, at 85 and 81, they faced life and helped one another as best they could. In June of 1992, a fall sent my mom to the hospital simply for observation. Four hundred miles away, we boarded a plane for Chattanooga to encourage her and dad. She subsequently had a stroke and died ten days later at 81. Overnight, dad found himself alone and unable to care for himself.
We three decided dad would move to Greensboro with two dad-imposed conditions: no "rest home" and no moving in with us. Though unable to care for himself, dad still prized his independence and wanted his own apartment. He could do it, he announced, with a few part-time caregivers and some occasional help from Jonathan and me. I found an older well-kept apartment close to our home. His movers arrived, familiar furniture filled his new surroundings. His TV, recliner, and small bookshelf awaited him. An efficiency kitchen, two rooms, and a bathroom, lots of windows with a beautiful view of an American flag, waving proudly in front of the Elks club. "Look," said Jonathan. A retirement home for one. A new friend supplied bird feeder, suction-cupped to the outside of the window. For the next two and one-half years, it was the busiest birdfeeder in town. Dad's big smile and happy heart seemed to attract people. Our friends became his friends. Between chief caregiver Peggy, and Jonathan and me, dad went out to lunch almost every day.
When we weren't with dad, I was balancing a full-time job, being mom and wife, and lining up his eighteen-hour per daycare. This was before the days of home healthcare agencies. In the first year, I typed up 42 W-2s for 42 caregivers. Every morning after breakfast, dad gripped his walker, went outside, and walked 100 paces down the hall and 100 paces back. He knew when he lost what was left of his mobility; he'd be wheelchair dependent, which meant he'd need to forfeit his independence and move to Maryfield. Thankfully, that never happened. Dad went to bed one night, folded his hands across his chest, and died in his sleep with a smile on his face the day before my birthday in 1995 at age 85 1/2.
When my dad moved to town, there were not many home health agencies, but now there are plenty of good options for getting care for mom and dad, so you aren't on point for their care. Home care gives them independence and lets you (and them) enjoy your time together.
Aging In Place
For many people, aging in place will be the preferred option. Typically, the only roadblocks to being able to do so are the costs and increasing healthcare/accessibility needs. For instance, in our home, we do not have a bedroom and a full bath on the first floor. We've contemplated renovating instead of moving. We have also considered downsizing, as we only use 4 of the rooms in our two-story home. Be mindful. Studies show the downsize and renovations can cost more than remaining in your home, not to mention the cost of home care when and if it is needed. Despite the cost, home care frees you from daily responsibilities of meal preparation, bathing, and helping your elder parents to bed.
Continuing Care Retirement Communities
Another popular but typically more expensive option is the "Continuing Care Retirement Community" (CCRC). These arrangements typically require an entrance fee, partially refundable over the first two years of residence, depending on the circumstances. Based on the availability of housing, a resident could start out living independently in an apartment or villa, with or without meal options, and progress through levels of care as needed.
We know persons as young as 55 having no medical issues, who have chosen to move into a Life Plan Community. They wanted to offload the growing burdens of their large homes and make one move, without being a burden on their children.
Senior Living Community
If the CCRC isn't viable for you, a vast array of senior living communities await. These can be less expensive overall and usually don't require an entrance fee. Most of these apartment-like communities offer independent living. Most have a la carte services such as housekeeping, assisted living, rehabilitation, meal plans, and skilled nursing, all for additional fees. A few of these facilities offer memory care.
Moving In With Family
Another option is for mom and dad to move in with the children. We have seen this happen under one roof or in a mother in law's apartment, perhaps detached from the house. This can be an affordable and, depending on the family dynamics, rewarding arrangement.
For those wanting to live "with" family but still prize their independence, you could consider "granny pods." Not unlike Tiny Houses, these can be very simple or can be designed with voice-controlled smart home features such as door locks, lighting, heating, and window shades ideal for the aging parent who doesn't need assisted living but likes the idea of being close by family. You can select as many or few options as you like, and you can buy plans and retrofit them into a garage or get prefab units you can subsequently sell on the open market. Anyone interested in this as an option should check with the local zoning board to see whether it is a viable option.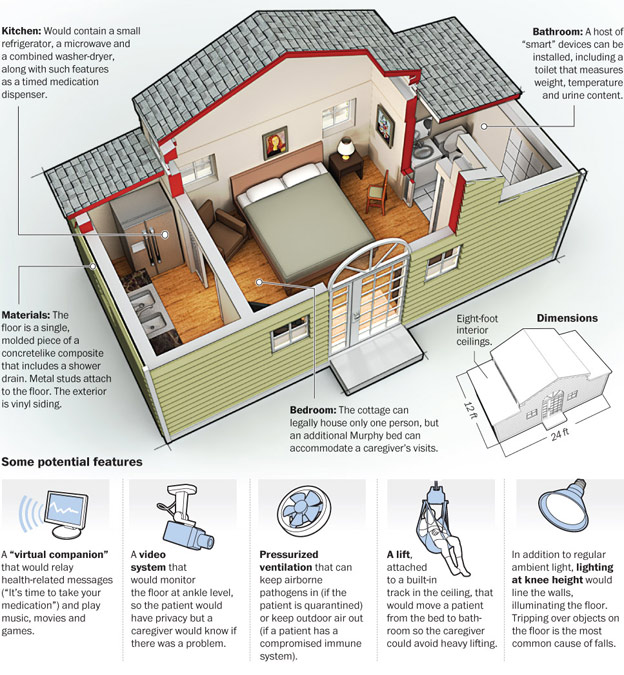 Cluster Homes
A relatively new idea is cluster housing where a group of friends purchase a plot of land, build four or more attached or detached homes, and one larger structure for guests and an apartment for a CNA who could attend to any of the residents who might need hands-on care from time to time. The homes would share some outdoor space, and each would have their own outdoor space and garage. We currently do not have a group of friends undertaking this as an option, but I think it is surely happening here in the area.
"Golden Girls" Shared Living
Another option with growing popularity, especially for women, is a "Golden Girls" concept with a group of women, some widowed, others never married, all share a home and expenses. The benefits are companionship with others in a familiar environment. I enjoyed reading this article from Money, and honestly, if I find myself widowed, I know several women I could happily live with given the right setting. This article from the Washington Post includes several more stories, and of course, matching services are also available online. I've never used a matching service for anything, it is a concept I have heard of, but I must admit I am wary. I was not too fond of pot luck freshman housing in college, so I am probably not the right candidate for this. See this info on Silvernest. I have read a few reviews, and they seem to be favorable.
Making a Decision
"How do I decide?" you ask. Over the last few years, we have seen several qualified Geriatric Care Managers (GCM) offering services in the Triad and all over the country. They can help you match the best solution for the services you need physically and financially. The GCM is a professional who might be a social worker, nurse, gerontologist, counselor, or other professional. The GCM helps you and your loved one find resources, make decisions, and manage stress. GCMs provide a "one-stop-shop" for you. They conduct an in-person assessment, make a care plan, arrange services, monitor needs, and follow up for necessary adjustments. The fees for the GCM can be covered by long term care insurance or private pay. If you click on this link, you can find a GCM who can help you match up your needs with the right provider nationwide.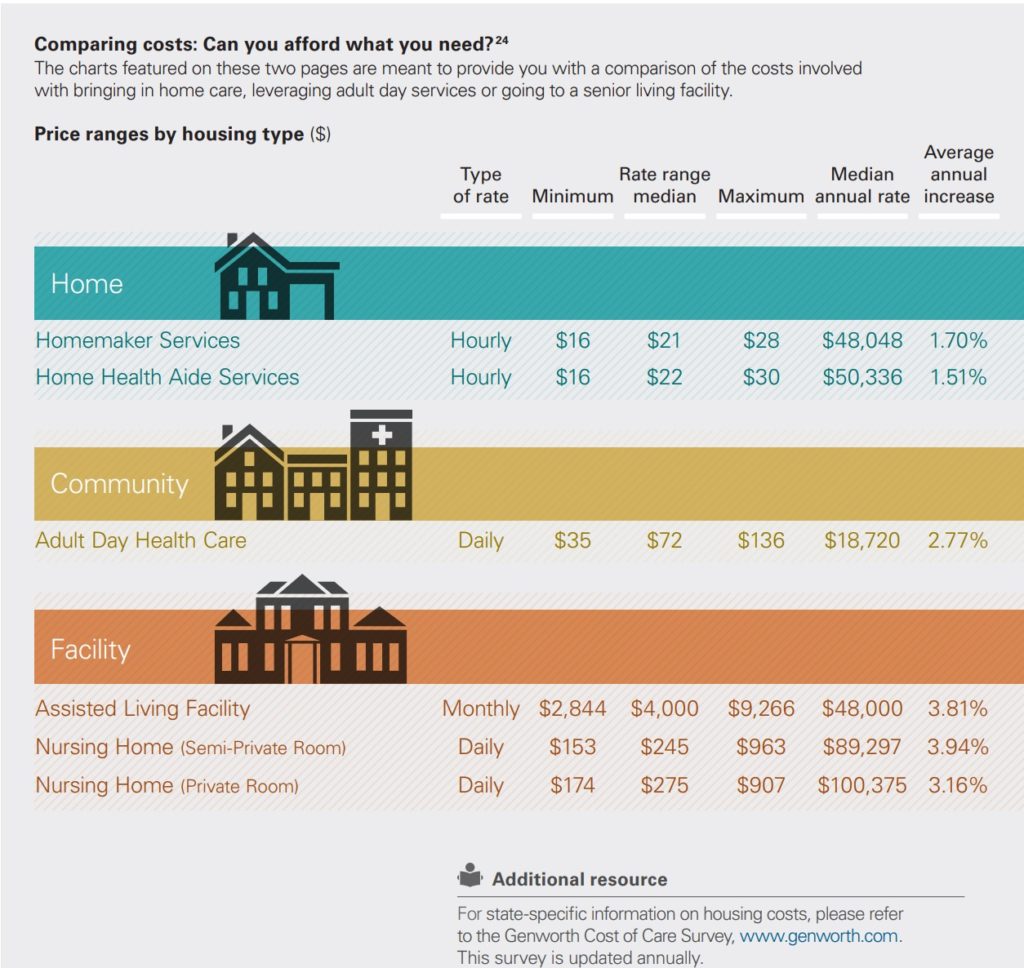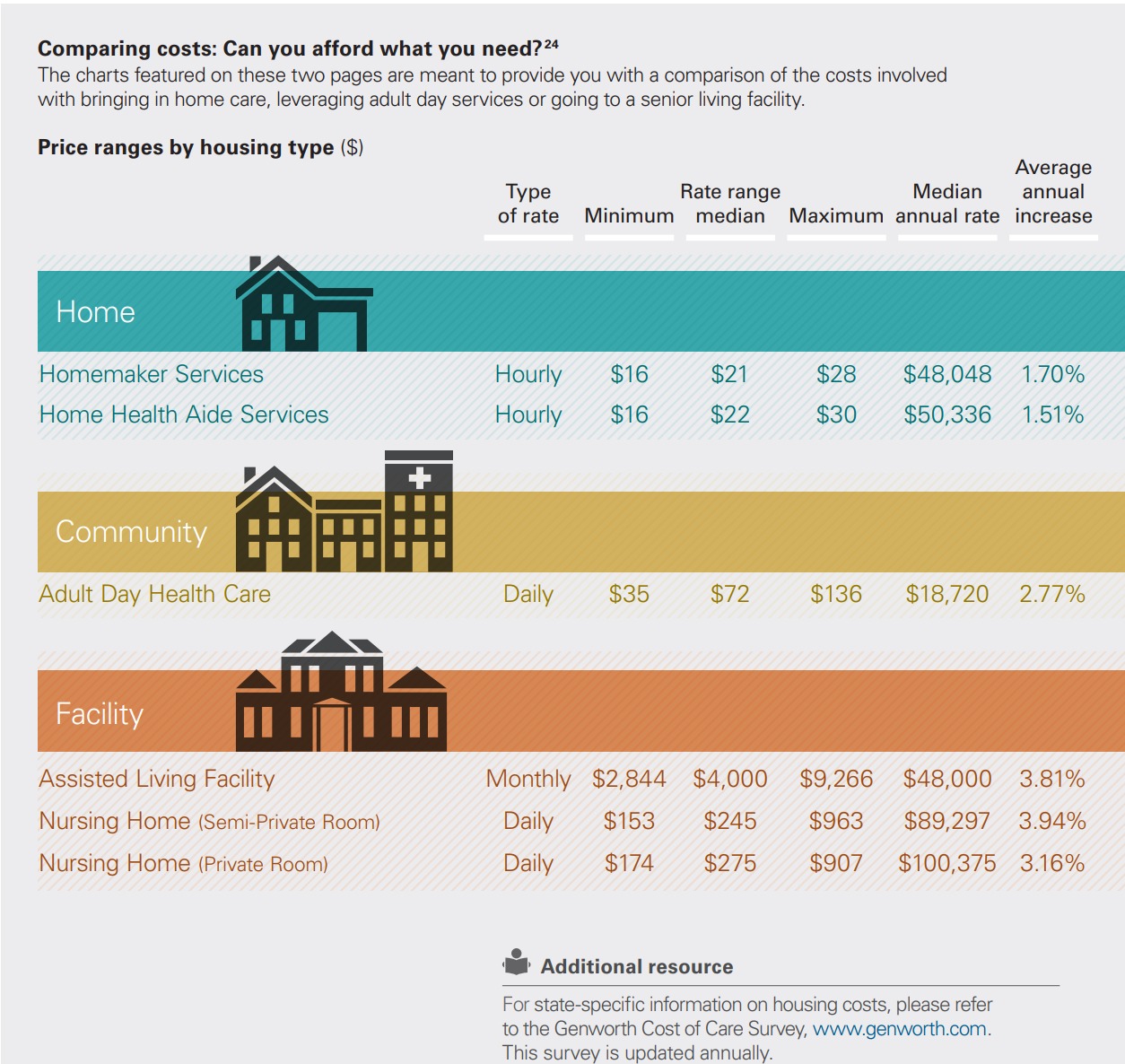 If you would like to read more, Legg Mason recently put together an extensive PDF on all of the most common care and living options complete with costs, considerations, and resources. You can access it here.
In eldercare's ever-changing landscape, so many considerations will seem to spin out of control. Breathe. Go for a walk. Ask, "When will I kick myself?" Once all the facts become clear, the decisions will pop out at you. One of your first hurdles is stumbling upon the reality that one day, someone will be trying to help make these decisions for you. Don't forget that your highest calling is to begin the conversation with mom and dad, or mom, or dad, or maybe your spouse, to unwrap life's next chapter, and your new role as caregiver-in-chief. Maybe the facts will lead to a living arrangement that is not your favorite, or theirs. That's life. It doesn't mean you've made a bad decision, but it's the best for all concerned. As I said, aging isn't for sissies, nor is loving your aging mom or dad or spouse. But it is rewarding.